Car Wreckers Lilydale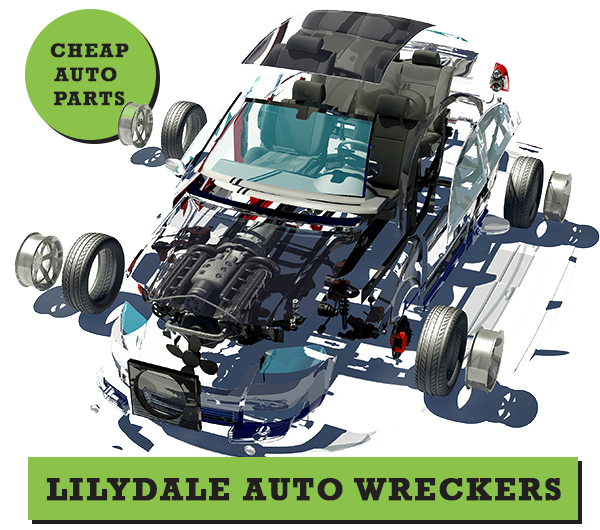 About Lilydale Car Wreckers
If you are looking to sell your unwanted car with good cash and easy removal then sign up with Car Wreckers Lilydale. We do not only pay up to $12,999 cash for cars but we also take full responsibility for your unwanted car removal and collection. After signing on the transfer paper, we will pay you money right on the spot.
When you call us, car wreckers Lilydale offer the best price for your car. When you accept it, we send our team for all the payment and pick up of your vehicle. There are no delays or dramas as we make your car sale effortless and easy.
On the whole, your car may seem like junk or completely broken to you. But there are still plenty of working parts that have the potential to pay you big. When dealing with an old car, it is important that you must know all about its overall value regardless of it is in running condition or not. But at auto wreckers Lilydale, there is absolutely no need to sweat it. Even if you are no car expert, you are in luck because the local vehicle wrecking companies take care of all.
Why Car Wreckers Lilydale are The Best
It is important that you must reap the maximum benefits, well simply because we are here! All you need to do is to call our customer support team because we are willing to do all of it for you. When you sell your old, used, junk, and scrap car to a reliable company like ours, you get the following services.
Highest paying top cash for cars-obligation
Free car evaluation
Free towing all across Lilydale Vic
Same-day car removal and payment
Expert car dismantling
Eco-friendly wrecking and recycling
Zero hidden fees
Free scrap car removal
Instant cash for old cars
Free Estimation and Top Cash Quote Today
Car Wreckers Lilydale is one of the top car wrecking companies, who not only buy your old unwanted cars but also give you cash for their full value. We pay top cash for old or damaged cars in Lilydale and Melbourne.
Our car valuation experts in our wrecking yard have the full knowledge and understanding of each car type. We pay cash that is best according to your car's condition, keeping all the important factors into account.
When buying an old car, we must first evaluate it. For a quick evaluation, it is important that you tell us the basic details of your car.
The make of your car
The model of your car
Its year of manufacture and
Its overall condition
Fastest Car Removal without any Hassle
As soon as we give you an offer, you can decide whether or not you wish to make a deal with us. The quote that we offer you is 100% free of obligation. You can also easily pick any other scrap car buyer of your choice and you will find our offer to be most reasonable in the whole Lilydale area.
Once you decide that you want to sell your car to Car Wreckers Lilydale, we let you choose a day for car removal. You can pick any day of your choice. Whichever day you select, our team comes to you on that day and tows your car away, right after paying you its full worth.
Remember, with our junk car removal Lilydale service, we can pick up any car on the same day.
Services We Offer
Cash For Old Junk Cars Lilydale
We buy cars, vans, and trucks that are old, broken, junk, or scrap. Top cash paid on the spot up to $12,999.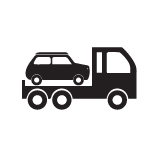 Scrap Old Cars Removed Lilydale
Get your old, junk, or damaged car removed in exchange for cash. Same-day pick-up and collection service.
Car Salvage Wrecking Lilydale
Our company deals in wrecking and dismantling all makes and models. We accept cars in any condition and age.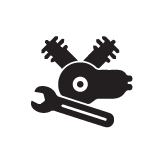 Quality Used Parts Lilydale
Get your second-hand car part at a discounted price. We have a huge inventory of parts at Car Wreckers Lilydale.
Hassle-Free Towing On the Same Day
On the day of your choice, our team comes to your location with all the towing equipment. We do hassle-free car removal and can easily access all locations in Lilydale. You just need to tell us your exact pickup address. Not only do we arrive timely, but we also offer to tow your car away without any cost. After signing up with Lilydale Car Wreckers, there are absolutely zero hidden charges for our towing service.
Upon arrival, our team does a quick inspection of the car. This is just to make sure that whether the details that you provided about your car match with its actual condition or not. Depending upon our estimation you can make up to $12,999 for any of your used, junk, old, or scrap car. With Car Wreckers Lilydale company, we always make sure you get the best and top price.
Environment-Friendly Car Wrecking
We tow your car away to one of our wrecking yards. When we bring your car there, the car dismantling experts take on from here. The first thing they do is assess your car for all the reusable parts. They carefully dismantle all these parts. But before that, the experts make sure that the car is free of all the residual oils and other car fluids. They do it because the car fluids that may be toxic, may pollute the land or the atmosphere.
After draining, they disassemble the car and set aside all the parts that seem good enough to be reused. The experts pass all these parts through several quality tests. It is only after that we put the parts up in our collection of used genuine car spare parts.
Next, experts handle the rest of the car parts that are completely damaged and are irreparable. They, first, sort these parts into different piles material-wise. Car parts are mainly made of either plastic, rubber, metal, or glass. All of which needs to be recycled. After stripping down the car, when all that is left is the car's metal body, the car wreckers in our yard, recycle it. Along with this, they recycle all the other damaged car parts as well.
At Car Wreckers Lilydale, all the processes of dismantling and recycling a car are environment-friendly and clean.
Find Your Model at Car Wreckers Lilydale
Our car recycling and wrecking method ensure minimum wastage and maximum use of resources. At Car Wreckers Lilydale you will find all the top brand car wreckers who know exactly how to go with each car. We wreck
Anyone in Lilydale can easily get the services that we offer at Car Wreckers Lilydale. Our customer support team is always active and responds to your queries immediately. We tend to buy all types of automobiles whether it's a car, van, truck, minivan, SUV, UTE, 4WD, pickup truck, 4×4, or any commercial vehicle. As soon as you sign up for vehicle removal or sell your used unwanted car to us, we schedule a pick-up.